'In stiches @ St. George's' grew out of a project which was organised to produce a knitted arch of flowers (right) to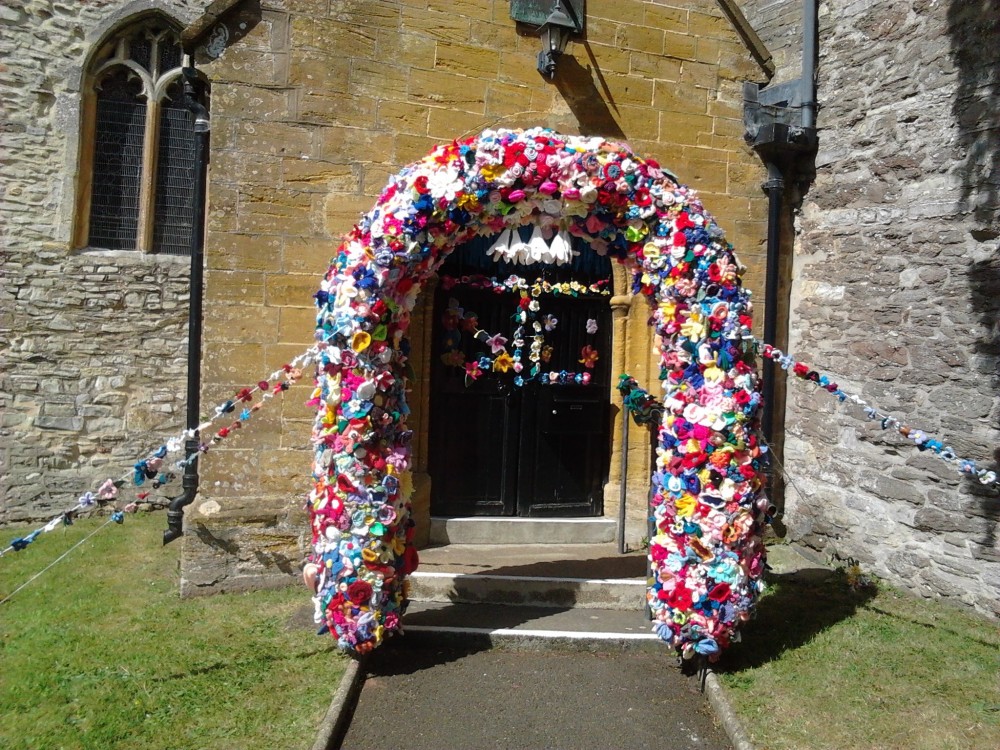 enter the 'Yarn Bombing' competition as part of the 2015 Taunton Arts Festival. Such was the success of the venture that the group won the competition, receiving a knitted cup as a prize.
Since Christmas "In Stitches" have been working on a "story sack" for Ruishton School. We have now finished knitting the characters and important features of "Handa's Surprise" by Eileen Browne. The children will use them to act out the story as it is read. Now that the story sack is finished the group will be concentrating on a display for Taunton Live 2017. If you enjoy knitting or crotchet and would like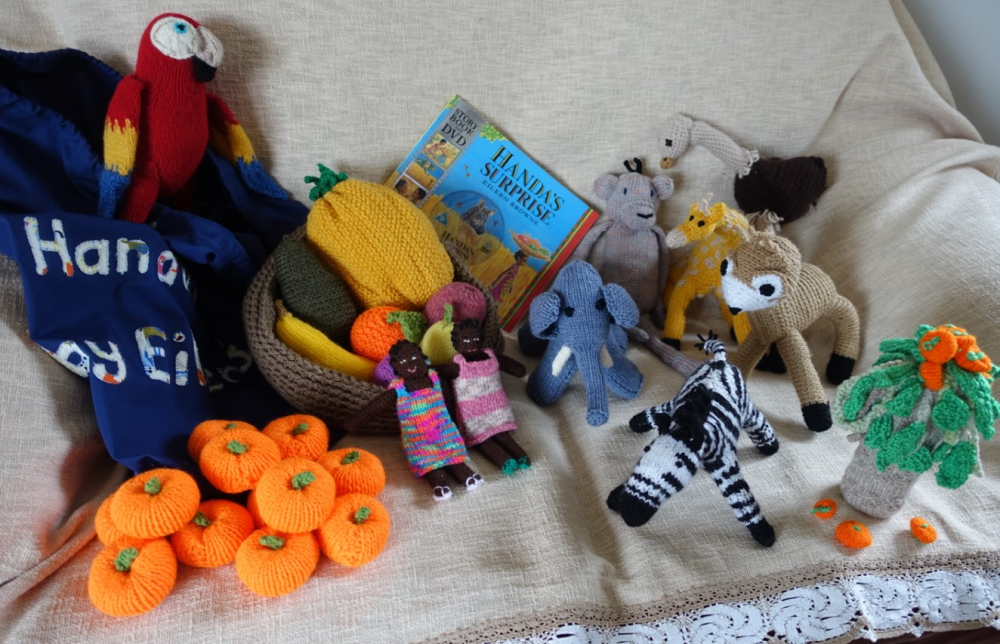 to join us please just come along.
We will meet this month on Friday 7th April, from 10 – 12noon in the Ruishton Church Meeting Room. The change of date is because our normal Friday is Good Friday.
Muriel Coles (443019)
The Creech Knitting Group meets every other week for a cup of tea, a chat and, of course, lots of knitting. Knitted strips are made into blankets and many jumpers, hats and scarves are also produced. Other people make knitted items at home which are then passed on to the group. The items are forwarded to 'Christian Response for Eastern Europe' who ship them to Moldova, Europe's poorest c
ountry, providing warm clothing for many who live in poverty. Some of the smaller items produced by the group are also included in the shoeboxes that are filled each year by church members for the 'Operation Christmas Child' charity who bring a bit of Christmas cheer to children in Africa and Eastern Europe.
If you are interested in joining the knitting group or making items at home then please contact Ann on 01823 442435 for further details