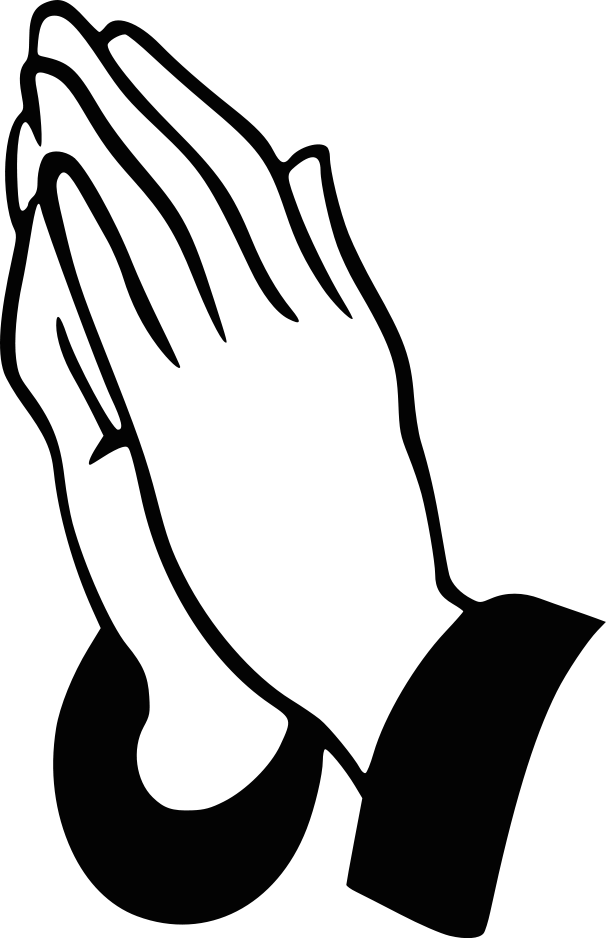 Click here to download a copy of the Prayer Diary for June
Benefice Home Group Programme
Dates for the group's coming meetings on Monday mornings at 10, Paddock Close are 5th and 19th June, 3rd and 17th July, and after that there is a two month break before restarting in September; coffee is always on the go from 10.15, bible study starts around 10.30 am and we aim to end by 11.45.
We're looking at some of the major events in the Acts of the Apostles and offer a warm welcome to all. No previous experience of being at such a group is needed, and we make no claims for our bible knowledge or intellect, so please don't feel overawed. Call me on 444766 to find out more.
Michael Hayes
Everyone is welcome to
at Creech Parish Church
25th May to 4th June 2017
8am to 8pm every day
Please come in and spend as little or as long a time as you like. There will be simple ideas about different ways to pray, based on the Lord's Prayer.
There will be a short time of prayer together
every evening at 8pm.
Morning Prayer in the Benefice
As from January we shall be saying Morning Prayer at Creech Parish Church on Monday – Wednesday at 8.30 am, and at Ruishton on Thursday mornings at 8.30 am. This is a short, said service where we pray for the needs of our churches, communities and the world. Anyone is welcome to join us at any of these services.
We will be taking a break between Christmas and the New Year, and resuming on Wed 4 January.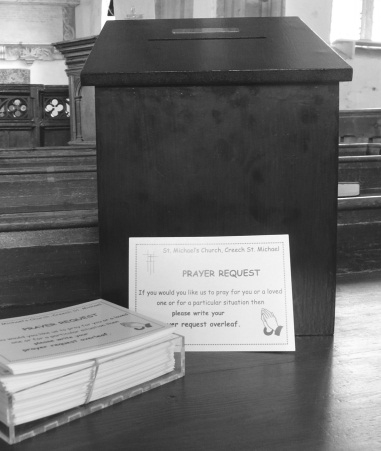 Prayer cards are available in St. Michael's Church.
If you would like a prayer said for someone or for a particular situation then please write the details on a card and place it in the locked box.
The prayers will be included in the next service of Holy Communion.