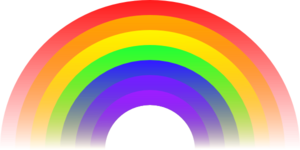 The next
Rainbow Cafe
will take place on Saturday 30th September
in Creech Village Hall
Coffee & stalls from 10 a.m. - noon
Light lunches served from noon - 1 p.m.
Everyone welcome
September's Big Men's Breakfast
We're having an archdeacon for breakfast! He is coming in September! The next gathering is on September 23rd, again at the Toby Carvery at what was the Blackbrook Inn. As usual, we shall gather for 8.30 am and have a good breakfast of our choice, and then finish with a short talk, this time by Simon Hill about his work as the Archdeacon of Taunton; not all ministers work in parishes, and Simon is a kind of area manager for the C of E. It will all finish around 9.45 am.
There is no need to book in beforehand – just come along to the Toby and some of us will be there from around 8.15 am – see you there! For further details or any questions contact Richard Partridge on 443320 and at richardpartridge77@yahoo.co.uk or Michael Hayes on 444766 and at mhhayes@outlook.com
Michael Hayes