ANNUAL MEETINGS IN THE BENEFICE 2017
St George's, Ruishton – Sunday 9 April at 10.15 am, following the morning service.
St Michael's, Creech St Michael – Sunday 9 April at 12.00 noon following the morning service, and with a bring and share lunch afterwards.
All those who are on the electoral roll for the relevant parish can vote at these meetings.
Please come and hear what's being going on in your church over the last year, and what our plans are for the coming year. This year, we shall be trying a new format for our Annual Reports. We hope you will be able to come.
Electoral Roll
Electoral rolls in the parishes will be open for new members before the relevant meetings. A list of present members should be available either on a notice board or from the electoral roll officer. If you are not on the list and would like to be then please pick up a form in church and return it to your electoral roll officer.
PCC Members
Have you thought of becoming a PCC member, if so pick up a form in church and hand to the PCC secretary, election for PCC members take place at the Annual meetings listed above.
Membership of Deanery Synod
At the next annual Church meeting all parishes in our Diocese will be asked to elect members to serve for 3 years on a new Deanery Synod. Deanery Synod is the tier of church government between the parish and Diocesan and General Synods.
Spreading the Gospel has always been a key part in the life of the church. However, over the past few years reductions in clergy numbers and the subsequent reorganisation of parish / benefice boundaries have meant that mission and evangelism have taken a lower priority.
But things are changing; these are exciting times for our Diocese. No further reduction in clergy numbers is being planned, so we are focussing on putting mission and evangelism at the heart of all we do.
Our bishops have asked that all 19 deaneries in the Bath & Wells Diocese produce a plan for growth by September. The plans will reflect the varied life of our Diocese, whether it be rural Exmoor or urban Bath. They are an opportunity to take stock of where we are and what we are doing.
The Lay Chairs of the outgoing Synods from across the Diocese felt that this was a time to invite all church members to prayerfully consider standing for Deanery Synod. We hope that the people who are elected to Deanery Synods this year will be people who are committed to taking these plans forward, so that our churches can serve our communities better. It's generally agreed that Taunton synod meetings have been a lot more interesting since they were built around mission.
Parishes know and understand their local communities . Please help
Creech St. Michael Parish Church
Dying to Know
A relaxed, café-style opportunity to think about the
practical aspects of dying, funerals and wills.
Creech Village Hall
Saturday 29th April
10 am—12 noon
Most of us are touched by the issues of dying and death, whether it's a spouse, a parent or even our ourselves. On the death of someone close to us we find that there are lots of things to do and it can be overwhelming.
'Dying to Know' is a morning of practical help and advice in a relaxed and informal atmosphere with tea, coffee and cake.
Do join us.
Bible Recycling
A homel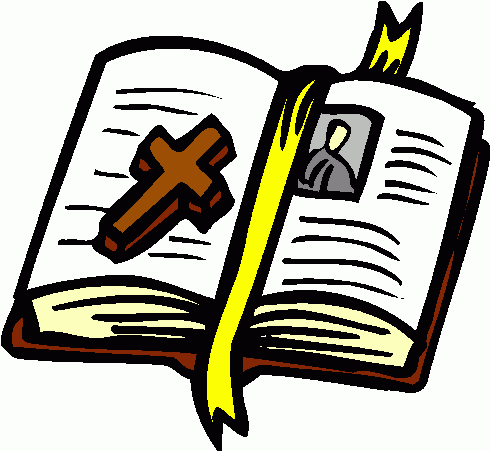 ess person recently asked me whether I could give him copy of the Bible. He had lost his copy and wanted to read more. I was not sure where to find one in the church to give him at that moment and was frustrated at not being able to help
This led me to think about people coming off the street into our churches. People who might feel prompted to read more and don't have God's Word to take with them. They may not have enough money to buy their own Bible or they might just be desperate at that moment. It seems to me a bit bizarre that as an open church we might not be able to spread God's word.
If our local churches were to offer free Bibles I think this might meet people's need and so I feel nudged to collect and distribute them. Now I always carry a spare one, but would love to be able to offer more.
So I wonder whether you have an unmarked spare copy of the Bible you could donate me to give away? If so contact Shelly by email at mfroom31@gmail.com or bring the Bible to a service at Ruishton Church and give it to me personally.
Shelly Froom
CHARIS – Christian Help and Action for Refugees in Somerset
Behind the headlines – can I make a difference?
In the auction house opposite Morrison's in Taunton is the HQ of Refugee Aid in Taunton; this started only a year ago and has already sent 116 shipments of donated aid to refugees worldwide.
Concern is growing locally to help people fleeing from Syria, Iraq and elsewhere. Three Taunton churches set up CHARIS ('Christian Help and Action for Refugees in Somerset'), and I attended a recent open meeting where progress and plans were considered.
CHARIS was set up for the sole purpose of settling a few more refugee families in addition to the four already in the area under the government scheme. CHARIS now has charitable status, and government says it must look after all the needs of such additional families. Accommodation and schooling has been arranged, and there is support from non-church agencies.
At the meeting it was moving and inspiring to hear a powerful poem written and read by a local secondary school student and to listen to a young Syrian woman on her hopes for this scheme. There are challenges and difficulties, but the Bible commands welcome and hospitality for the traveller, stranger and refugee; and it was good to see how our area's churches are working together to make a difference.
A refugee family comes in January, the scheme's first. They have hardly anything, and will need furniture donations, transportation for appointments, befrienders and lots of practical help. How can we help – perhaps through donations or action? Go to the CHARIS website www.charisrefugees.co.uk or for help email coffee@charisrefugees.co.uk and why not drop into the old auction house opposite Morrison's for RAFT?
Michael Hayes
Creech St Michael in two World Wars
It has recently been announced that the War Memorial in Creech St Michael has been granted a Grade II listing by Historic England so perhaps it is fitting to ask about all the names of the men of the parish who lost their lives during the two major conflicts of the last century.
I am doing research into all the names on the memorial in the churchyard. Sadly so little detail has survived about them, who they were and their family lives before the war.
Do you have any of these local names in your family?
ADAMS ALLEN BURT DART DAY DUKE
DUNNING FOXWELL HARVEY HILL HOOPER HOPKINS
HURFORD LEDDINGTON MITCHELL POOLE THATCHER VERRIER
VILE WALSH WEST
I am trying to trace all the family connections in the parish and to compile a commemorative book to be available in the church. I already have some details for all of the named men from the parish.
My aim is to give a very short biography of each serviceman, family connections to the parish and add details of their military service including the circumstances of their death. To include the military unit, rank, medals and any honours etc.
Most of the service records for the men of the Great War (1914 – 1918) were lost, being burnt during the Blitz on London during the 1939 – 1945 war, so military details are very sparse. But by using local sources, census information, newspapers and other lists available from the Somerset Heritage Centre, a picture of these men's lives has emerged.
Anything that those with family connections can add either as a direct descendant, relative, friends or marriage lines will help to bring the memories back to the parish for us all to share.
Some of the families may have lost their ties to the village so if anyone reading this can add or give details of known family members who served and lost their life in the two world wars it would help to complete our knowledge of these brave men.
My list includes limited stories about the six men from the parish who are named during the Second World War (1939 – 1945). These men's military details are closed* for 100 years so less personal information is known. *Families can apply for early release of sealed information from the National Archives, the current cost is about £30.
The on-going research is continuous, seeking details that will add to our understanding of the lives the men and families. Every endeavour will be made to ensure that the individual histories are correct. This is the reason for this appeal in the Church magazine.
If you have any details you wish to share please contact me via the Church magazine, phone or email me direct.
Thank you in advance
Eric R J Chown Bsc (Hons)
01823 442770; eric.chown@btopenworld.com
BOOK OF REMEMBRANCE
St Michaels Church now has a book of remembrance. If anyone would like a loved one's name added please fill in a form available in Church or contact Maggie Savage 442523 or Liz Evans 442595.
Bell-ringing at Ruishton
If anyone is interested in bell-ringing, the new bell tower captain at Ruishton would be pleased to hear from you! Please contact Mr Mervyn Arscott at mervynarscott@btinternet.com He would be happy to teach you. We would love to get a band of local ringers together to ring as soon as the bells are able to be rung again.
Rebecca Harris