Ruishton Church's new Children's Choir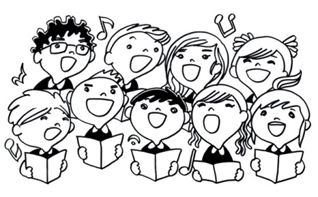 For all children age 6+.
Come along to Ruishton Church on Tuesday 6 June at 5.15 pm for one hour.
Make new friends, have some fun and take part in our community!
Parents may drop off their children and pick them up at 6.15 pm.
For all enquiries please speak to Julie Hembery on 07977272681 or email: juliehembery@yahoo.co.uk.
The choir will be singing at a new re-launched Family Service at Ruishton in the autumn,
and at other events. We look forward to seeing you!
Rebecca Harris
Spiritual Care at the end of life
We have invited the Revd Ann Fulton, Spiritual Care Co-ordinator at St Margaret's Hospice, to come and lead a session on spiritual care at the end of life, at the Creech Meeting room on Wednesday 7 June at 7.00 pm. Ann is passionate about this subject and we would like to extend a warm welcome to anyone who would like to come and hear more about it. Those who have been attending the Lay Pastoral Assistants course will be coming, but it is open to anyone who might be interested. The hospice is looking to extend their care of the sick and dying into the local community and would like the opportunity to explain to people how this will and can work.
If you would like to know more, and if you are thinking of coming please could you let me know, as we would like to know approximate numbers.
Rebecca Harris
Bible Recycling
A homel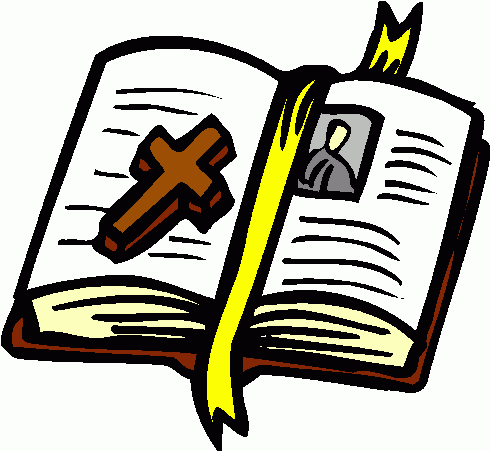 ess person recently asked me whether I could give him copy of the Bible. He had lost his copy and wanted to read more. I was not sure where to find one in the church to give him at that moment and was frustrated at not being able to help
This led me to think about people coming off the street into our churches. People who might feel prompted to read more and don't have God's Word to take with them. They may not have enough money to buy their own Bible or they might just be desperate at that moment. It seems to me a bit bizarre that as an open church we might not be able to spread God's word.
If our local churches were to offer free Bibles I think this might meet people's need and so I feel nudged to collect and distribute them. Now I always carry a spare one, but would love to be able to offer more.
So I wonder whether you have an unmarked spare copy of the Bible you could donate me to give away? If so contact Shelly by email at mfroom31@gmail.com or bring the Bible to a service at Ruishton Church and give it to me personally.
Shelly Froom
Creech St Michael in two World Wars
It has recently been announced that the War Memorial in Creech St Michael has been granted a Grade II listing by Historic England so perhaps it is fitting to ask about all the names of the men of the parish who lost their lives during the two major conflicts of the last century.
I am doing research into all the names on the memorial in the churchyard. Sadly so little detail has survived about them, who they were and their family lives before the war.
Do you have any of these local names in your family?
ADAMS ALLEN BURT DART DAY DUKE
DUNNING FOXWELL HARVEY HILL HOOPER HOPKINS
HURFORD LEDDINGTON MITCHELL POOLE THATCHER VERRIER
VILE WALSH WEST
I am trying to trace all the family connections in the parish and to compile a commemorative book to be available in the church. I already have some details for all of the named men from the parish.
My aim is to give a very short biography of each serviceman, family connections to the parish and add details of their military service including the circumstances of their death. To include the military unit, rank, medals and any honours etc.
Most of the service records for the men of the Great War (1914 – 1918) were lost, being burnt during the Blitz on London during the 1939 – 1945 war, so military details are very sparse. But by using local sources, census information, newspapers and other lists available from the Somerset Heritage Centre, a picture of these men's lives has emerged.
Anything that those with family connections can add either as a direct descendant, relative, friends or marriage lines will help to bring the memories back to the parish for us all to share.
Some of the families may have lost their ties to the village so if anyone reading this can add or give details of known family members who served and lost their life in the two world wars it would help to complete our knowledge of these brave men.
My list includes limited stories about the six men from the parish who are named during the Second World War (1939 – 1945). These men's military details are closed* for 100 years so less personal information is known. *Families can apply for early release of sealed information from the National Archives, the current cost is about £30.
The on-going research is continuous, seeking details that will add to our understanding of the lives the men and families. Every endeavour will be made to ensure that the individual histories are correct. This is the reason for this appeal in the Church magazine.
If you have any details you wish to share please contact me via the Church magazine, phone or email me direct.
Thank you in advance
Eric R J Chown Bsc (Hons)
01823 442770; eric.chown@btopenworld.com
BOOK OF REMEMBRANCE
St Michaels Church now has a book of remembrance. If anyone would like a loved one's name added please fill in a form available in Church or contact Maggie Savage 442523 or Liz Evans 442595.
Bell-ringing at Ruishton
If anyone is interested in bell-ringing, the new bell tower captain at Ruishton would be pleased to hear from you! Please contact Mr Mervyn Arscott at mervynarscott@btinternet.com He would be happy to teach you. We would love to get a band of local ringers together to ring as soon as the bells are able to be rung again.
Rebecca Harris