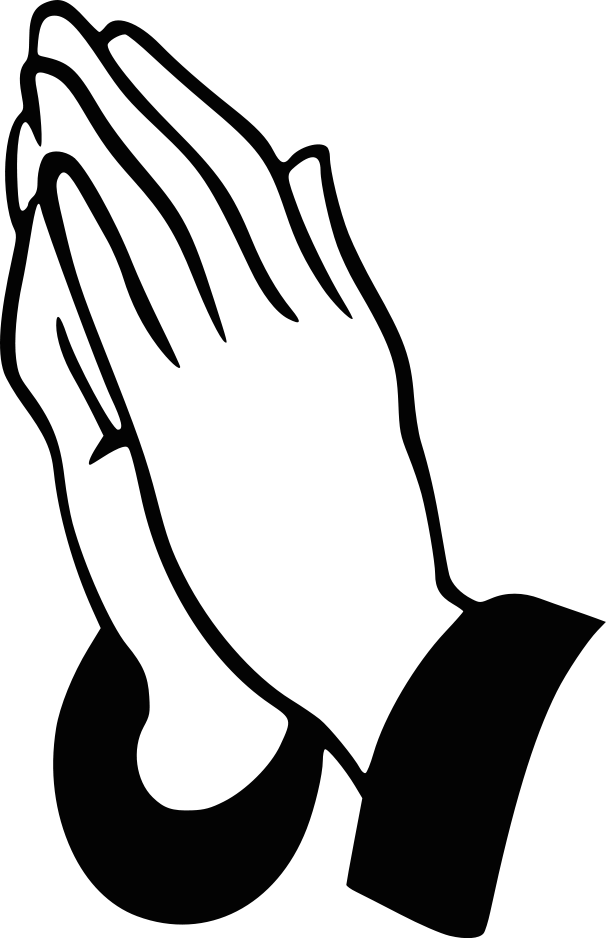 Please click here for the Prayer Diary for April.
CREECH ST MICHAEL PRIMARY SCHOOL PRAYER MEETING
This will be held on Thursday 25 April at 8.15 – 8.45 am in the school library. This is open to staff, governors, parents (without children) and members of our churches and community. This is a good way to show our support for the school and commit the life of the school into God's hands. Please try to support it.
Home Study Group
Individual characters involved in the Easter story
This April we will complete the course on passion story, the series is titled The Nail and looks at the events leading up to Easter through the eyes of different individuals closely involved in the events. At the end of the month we will have a further look at the book of Hebrews.
We invite you to join this relaxed friendly group.
Monday April 8 10:30 AM – 11.45 6 Paddock Close C-St-M
Monday April 15 10:30 AM – 11.45 6 Paddock Close C-St-M
Monday April 22 No meeting bank holiday
Monday April 29 10:30 AM – 11.45 6 Paddock Close C-St-M
Home Bible Study- (Coffee / tea available from 10.15) Bible study starts around 10:30am finish about 11.45.
Lifts are available
LIVING WELL IN GOD'S WORLD – Will you take on the Bishops' Lent Challenge 2019?
"Our care for the environment and for all that God has created is an obligation for us as Christians and part of our response to the gospel.
"What we now know about climate change and the impact we humans make on the world we live in, means that it is imperative that we take this responsibility seriously. The Earth is our home. It is beautiful beyond words. It is God's gift to us and so we must take care of it!"
Rt Revd Peter Hancock, Bishop of Bath and Wells
This Lent (6 March to 20 April) Bishop Peter and Bishop Ruth are inviting us to focus on caring for the world around us. Living Well in God's World will help us think about what our Christian faith says about how we live and how we care for creation.
Living Well in God's World will highlight a different theme each week: appreciation, concern, responsibility, incarnation, love and new creation.
Our environment and youth and children's teams are putting the finishing touches to two packs; one for individuals and one for families, for each week, you will find:
· Some passages from the Bible. You may choose to look at these in one sitting, or you may like to read a smaller portion each day
· A biblical reflection by a local Christian who is involved in caring for creation
· Some facts about the week's theme that might surprise you
· A prayer
· Daily challenges to choose from. You could try all of them or choose just one or two.
Once Lent is over, maybe some of them will have become a habit!
You can use the packs to journey through Lent or join in the challenge with inspiration direct to your inbox.
You can sign up for challenges, readings, prayer and reflection now at: www.bathandwells.org.uk/Lent-Living-Well-2019.
Other ideas for Lent…
Take a Pilgrim Journey with 40 days of reflections on either the Beatitudes or the Lord's Prayer.
Explore some of the Bible's most beloved texts – the Beatitudes and the Lord's Prayer- with two new booklets by Bishop Steven Croft. Each booklet offers 40 short daily Bible reflections, prayers and suggestion for how you might respond to Jesus' teachings in your own life. The Pilgrim Journeys booklets are ideal daily companions for anyone seeking to grow in the Christian faith. They are also suitable for those preparing for baptism or confirmation and can be used for anyone at any stage of their Christian journey. These are available from www.chpublishing.co.uk. Or please ask me, and I'd be happy to order them for you (£2.99 each or cheaper if we order in bulk).
Find out more about the Church of England's official campaign for Lent and Easter 2019 at www.churchofengland.org/lent
Rebecca Harris
Morning Prayer in the Benefice
Morning Prayer is held at 8.30 am at Creech Parish Church on Mondays and Wednesdays, at Thornfalcon on Tuesdays and at Ruishton on Thursdays. This is a short, said service where we pray for the needs of our churches, communities and the world. Anyone is welcome to join us at any of these services.
Morning Prayer in April
Please note that there will be no Morning Prayer after Easter until Tuesday 7 May. Thank you.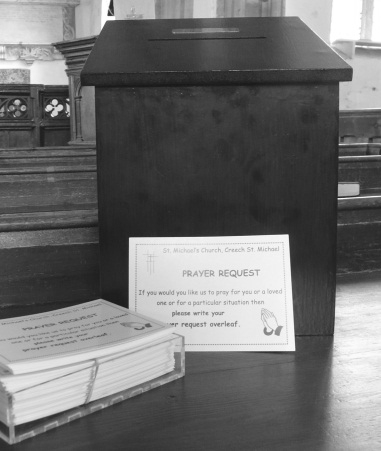 Prayer cards are available in St. Michael's Church.
If you would like a prayer said for someone or for a particular situation then please write the details on a card and place it in the locked box.
The prayers will be included in the next service of Holy Communion.