THE REAL ADVENT CALENDAR
The Real Advent calendar was created in 2013 following surveys showing that 36% of 5-7 year olds did not know whose birthday is celebrated at Christmas. In the same year 51% of adults said that the birth of Jesus was irrelevant to their Christmas. The Real Advent Calendar is a great way to reverse this tipping point and put Christ back into the hearts of those who no longer know the full Christmas story. To help with this the Real Advent Calendar comes with a free 24 page Christmas story-activity book.
Since 2013, supported by schools and churches of all denominations, we have sold more than 500,000 calendars and at least £80,000 has been raised for charitable causes from sales of the Calendar. Money raised this year will help The Funzi and Bodo Trust provide more than 600,000 eggs a year to feed children in Kenya, buy books for schools and supply medicines. It also supports the work of Traidcraft Exchange.
David Marshall, from The Meaningful Chocolate Company, said: 'We are delighted that sales of the calendar have meant that half a million copies of the Christmas story have been shared around the UK while raising money for good causes.'
The Real Advent Calendar costs £3.99. We will be ordering these calendars by the end of October and will have them on sale in our churches in November on a first come first served basis. Please contact Rebecca for yours. You might also like to purchase extra ones to give to our local Food Bank to be enjoyed by children who might not otherwise have a treat like this!
Also a reminder that we are Fairtrade Churches, and that the retail company Traidcraft is in financial difficulty and may have to close at the end of the year. If you can order your Christmas gifts and cards from them, it may help. See www.traidcraft.co.uk
Rebecca Harris
Lee Abbey church group weekend away Friday 17th- Sunday 19th May 2019
We are planning another weekend away for members of the churches in the benefice and families.
This is a wonderful opportunity to have a short break in a fantastic location, to spend time enjoying new friendships and for those who wish- sharing and growing in our faith together.
There is an optional programme of talks, worship and activities and a service on the Sunday morning. It is a lovely area to walk, being sited on the South- west coast path and with it's own beach.
We are well looked after by an international team who are mainly volunteers living in the Lee Abbey community for anything from a few months to several years.
Spouses are welcome as are children who have their own programme of activities with a trained dedicated team.
Rooms at Lee Abbey for the weekend are rapidly being booked since my initial enquiries so if you would like to come please get in touch with me as soon as possible.
Subject to confirmation the full cost is: £140 for an adult in a non en-suits room, £166 for an en suite room (which may or may not be available). I need to send a deposit of £25 for each person booking and would like that with your confirmation- preferable cheque written payable to Lee Abbey, but I can accept cash if that is easier.
Please get in touch with me as soon as possible via the benefice office if you would be interested in coming.
Jane
Thornfalcon Parish Church
Church restoration and development group to be formed
We should like to form a community group focusing on restoration work identified by the recent Quinquennial report, but also to develop our Grade One listed church and bring it closer to the community it serves.
Urgent needs identified in the Report:
Our priorities are dictated by the need to:-
1. Re-roof the C16 Chancel roof where slates are missing causing leaks and damage to plasterwork as well as woodwork. "This roof is in bad condition and requires repair and re-roofing during the quinquennium."
2. Attend to the slippery and uneven path to the Porch where the steep step down could be eased for those with mobility needs by means of a short ramp.
Future needs:
The report also mentions the need for a simple kitchen area.
The PCC has discussed the need for better heating as well as other developments to enable the church to better serve the community.
The way forward
The PCC has been in touch with a helpful team in Wells Cathedral who will give assistance for the various grants needed for the work involved. Work has already been done to identify specialist providers but more needs to be done to order the priorities and enable these tasks.
If you are interested in being a member of this restoration group (regular churchgoers or not), please join members of the PCC at a 'coffee cake and chat' session at the church on Sat Nov 10th 10-12.
Kings College Music in Holy Cross
A concert of music by Kings College students has been arranged in Holy Cross church for Sat March 9th 6.30 – 8.30 p.m. followed by refreshments. We hope money raised from tickets sold will go towards the planned restoration work. More information will be provided in future magazines and on the church website.
UPDATE ON CHILDREN'S, SCHOOLS AND FAMILIES WORKER FOR OUR BENEFICE
Further to my article last month, we are pleased to report that we received a generous legacy to our parishes, which will make a significant difference to our appeal for funding for this new post. The group of representatives from our parishes have taken the decision to increase the number of hours from 12 per week to 18 hours per week. We thought that this would make the role more attractive to potential applicants, as well as make it more realistic, given the work we would like them to do.
However, we are still looking to raise about £7000 towards this new role, which we have to do before we can start advertising. We are currently looking at grant-funding, and if anyone has any knowledge or experience of applying for grants, we would very much appreciate some assistance with this. We are also asking our church members and friends to give directly to this cause (see below). We shall also be giving some of our church collections to this cause, as we did on Julia's last Sunday with us, as well at Creech's 700th anniversary service on 30 September.
We are therefore appealing to our church communities for your support in three ways:
Please pray about this new role. Pray that the money would come in quickly. We cannot advertise the post until we have most of the funding in place. Also pray that God will be preparing the right person to apply for this, when we advertise, which we hope to do in the New Year.
Please think about how you may be able to support the new post-holder. This will be a new role and they will have a lot to learn in the beginning. They will need our full support and encouragement if they are to make a difference in our parishes.
Please think about how you may be able to contribute financially to this role. Each of our Treasurers will be collecting the money given and reserving it in our accounts especially for this new role. So please be in touch with your church treasurer if you are able to contribute in any way. If you are able to gift aid your donation, then all the better! We can receive another 25% of your donation in gift aid at no extra cost to yourself. If you would like further details about giving to this appeal, please be in touch with either myself or your church treasurer.
Finally, thank you so much to our PCCs and to everyone who has supported this so far. If anyone has any questions, please don't hesitate to be in touch.
Rebecca Harris
The members of Creech Parish Church are looking for people who would be interested in being part of a team to help look after our beautiful ancient church building. The team will oversee regular maintenance and the programme of work which will stem from the 5-yearly report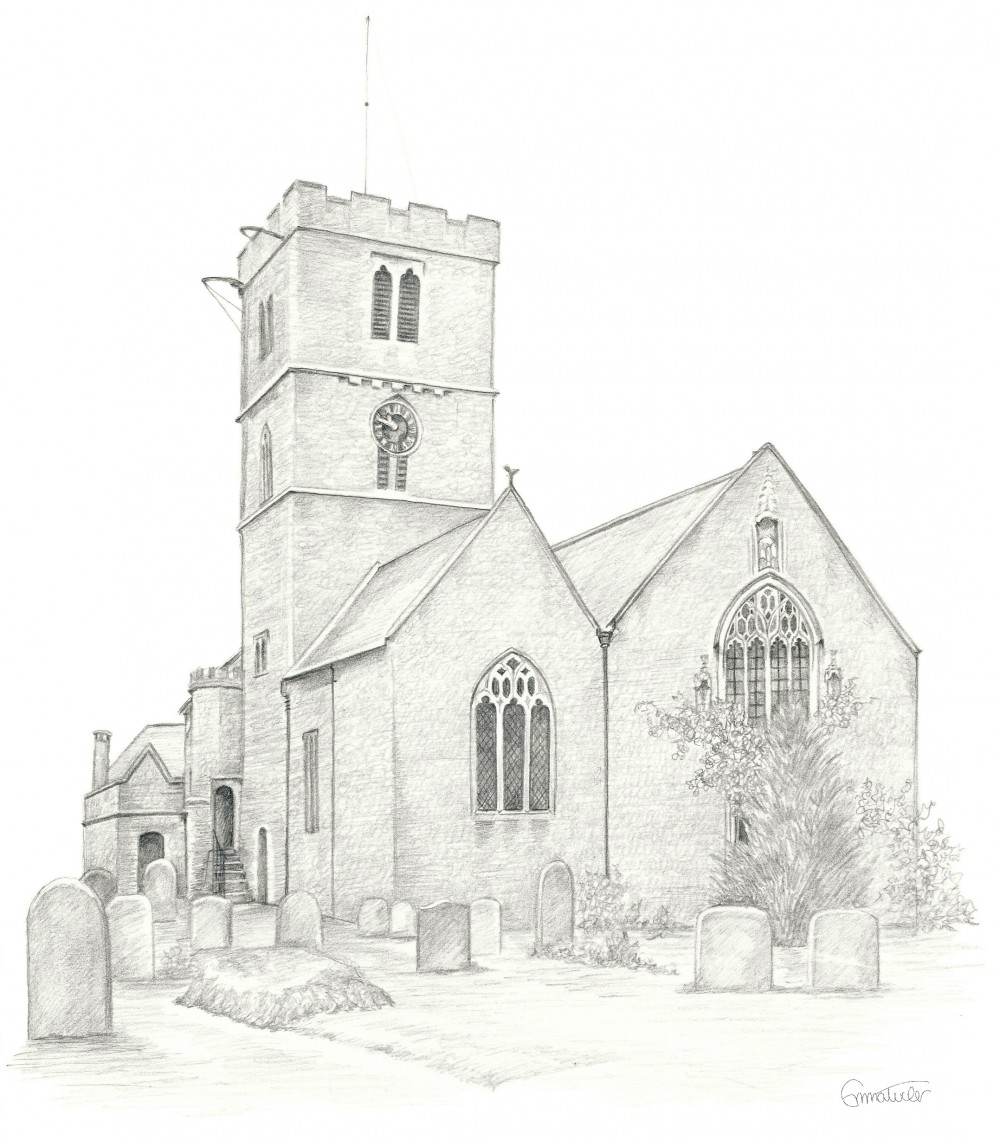 , due soon, on the fabric of the building.
You do not necessarily have to be a church member and no building skills are required (there is a group of contractors whom we employ to do any work), just an enthusiasm for seeing that our (almost) 700 year old church is in good repair for future generations to enjoy. If you are interested in joining us then please contact the Benefice Office.
RUISHTON CHURCHYARD AND CEMETERY PLAN
We have now received the final version of the Ruishton Churchyard and Cemetery plan. Mr Eric Chown presented it to me at the end of May and a copy is now in our church for anyone to view when the church is open. To view the plan online please click here. We are very grateful to Eric for producing this for us. It will be a great help to anyone wanting to research their family history, or find a relative's grave. In case anyone is not aware, the cemetery is found through the gates of the Old Vicarage and behind the church meeting room. This is now in the hands of Taunton Deane Borough Council as it is now closed to new burials.
Eric has made a meticulous and detailed plan for us which will make it much easier for us to maintain and for future generations to research their family history. We have given a small gift to Eric to thank him for all his hard work.
Rebecca Harris
Bible Recycling
A homel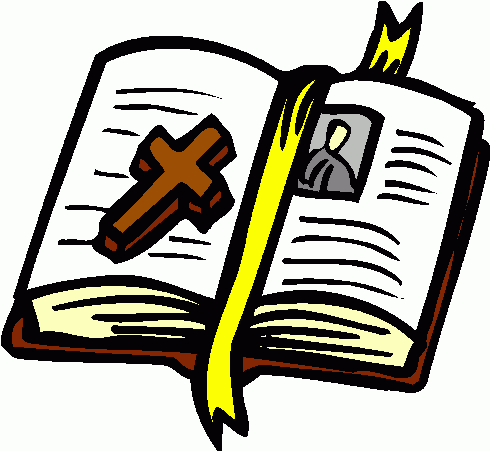 ess person recently asked me whether I could give him copy of the Bible. He had lost his copy and wanted to read more. I was not sure where to find one in the church to give him at that moment and was frustrated at not being able to help
This led me to think about people coming off the street into our churches. People who might feel prompted to read more and don't have God's Word to take with them. They may not have enough money to buy their own Bible or they might just be desperate at that moment. It seems to me a bit bizarre that as an open church we might not be able to spread God's word.
If our local churches were to offer free Bibles I think this might meet people's need and so I feel nudged to collect and distribute them. Now I always carry a spare one, but would love to be able to offer more.
So I wonder whether you have an unmarked spare copy of the Bible you could donate to give away. If so, please bring the Bible to one of our services or leave in one of the churches with a note indicating that it is a donation.
Creech St Michael in two World Wars
It has recently been announced that the War Memorial in Creech St Michael has been granted a Grade II listing by Historic England so perhaps it is fitting to ask about all the names of the men of the parish who lost their lives during the two major conflicts of the last century.
I am doing research into all the names on the memorial in the churchyard. Sadly so little detail has survived about them, who they were and their family lives before the war.
Do you have any of these local names in your family?
ADAMS ALLEN BURT DART DAY DUKE
DUNNING FOXWELL HARVEY HILL HOOPER HOPKINS
HURFORD LEDDINGTON MITCHELL POOLE THATCHER VERRIER
VILE WALSH WEST
I am trying to trace all the family connections in the parish and to compile a commemorative book to be available in the church. I already have some details for all of the named men from the parish.
My aim is to give a very short biography of each serviceman, family connections to the parish and add details of their military service including the circumstances of their death. To include the military unit, rank, medals and any honours etc.
Most of the service records for the men of the Great War (1914 – 1918) were lost, being burnt during the Blitz on London during the 1939 – 1945 war, so military details are very sparse. But by using local sources, census information, newspapers and other lists available from the Somerset Heritage Centre, a picture of these men's lives has emerged.
Anything that those with family connections can add either as a direct descendant, relative, friends or marriage lines will help to bring the memories back to the parish for us all to share.
Some of the families may have lost their ties to the village so if anyone reading this can add or give details of known family members who served and lost their life in the two world wars it would help to complete our knowledge of these brave men.
My list includes limited stories about the six men from the parish who are named during the Second World War (1939 – 1945). These men's military details are closed* for 100 years so less personal information is known. *Families can apply for early release of sealed information from the National Archives, the current cost is about £30.
The on-going research is continuous, seeking details that will add to our understanding of the lives the men and families. Every endeavour will be made to ensure that the individual histories are correct. This is the reason for this appeal in the Church magazine.
If you have any details you wish to share please contact Eric via the Benefice office
BOOK OF REMEMBRANCE
St Michaels Church now has a book of remembrance. If anyone would like a loved one's name added please fill in a form available in Church or contact Liz via the Benefice office.
Bell-ringing at Ruishton
If anyone is interested in bell-ringing, the new bell tower captain at Ruishton would be pleased to hear from you! Please contact Mervyn via the Benefice office.