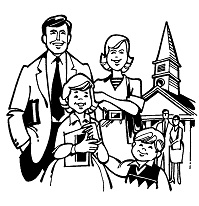 Each Sunday a joint Benefice service is held in one of our churches comprising said or sung Holy Communion services and Morning Worship. Special services are held to celebrate major festivals such as Christmas, Easter, Harvest etc.
*******************************
For times of services in each church please go to the following pages:
St. Michael's, Creech St. Michael*
What's on in December


Sunday 31st
Joint Benefice service of Holy Communion 10 a.m.@ Thornfalcon
*Morning Worship @ St. Michael's
This is an informal service which may include less familiar songs and hymns. This month's songs are listed on the St. Michael's service page together with information about how to access the words and music.