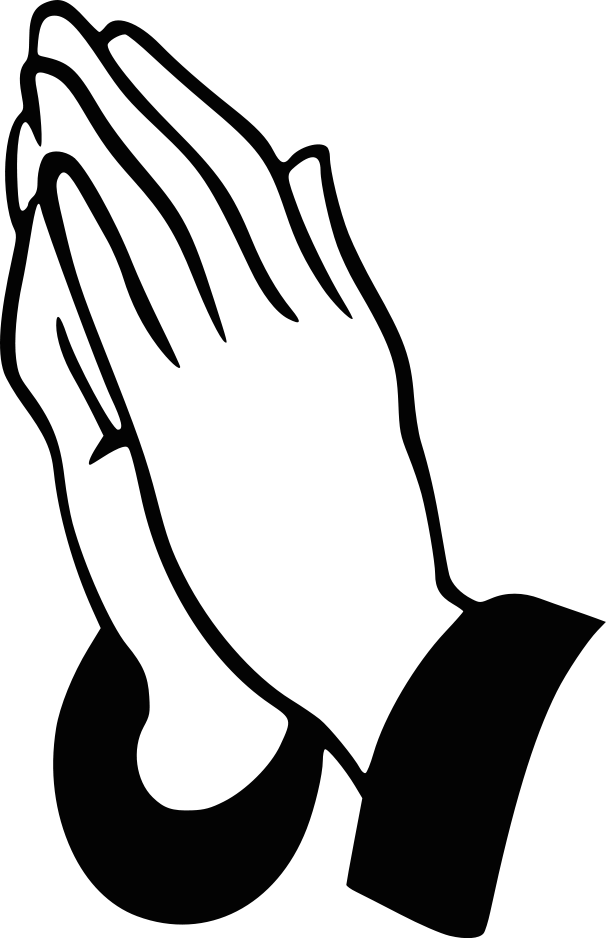 Please click for the Prayer Diary for November.
TALKING JESUS – A COURSE FOR TAUNTON DEANERY
Are you stuck for words? The people we know are more open to faith than we might think. 43% of people believe Jesus rose from the dead, but many Christians struggle to talk about their faith in their everyday lives.
This course consists of six practical, video-based sessions which will inspire you to share your faith. It will give you practical tips to help you to be natural and relevant as you seek to share Jesus with the people you meet. The goal is to equip you to make the most of every opportunity to hep friends, colleagues and family members to consider Jesus for themselves and to become his followers. Always be prepared to give an answer to everyone who asks you to give the reason for the hope that you have. But do this with gentleness and respect. 1 Peter 3:15.
The Archbishop of York, Dr John Sentamu said: The most helpful way people hear the good news of God in Jesus Christ is by a follower of Jesus sharing their encounter with Jesus. This inspiring course will help Christians to be witnesses to Jesus Christ wherever God has placed them.
The course will be run at the Trull Church Community Centre on six Tuesday evenings: 1st, 8th, 15th, 22nd October and 5th and 12th November, from 7.15 – 9.00 pm. It will be led by the Diocesan Faith Sharing Enabler Andy Gray, who is a lively and engaging speaker. I shall be going in my car and can give up to four people a lift. If you would like to go, please let me know and I'll book you a space. They would like to know numbers in advance, if possible. If you have any questions, please be in touch with me. See also, www.talkingjesus.org
Rebecca Harris
Welcome to our autumn series of The Home Study Group
This September we start on a new study course for the three parishes and we invite you to join this relaxed friendly group as together we discuss different passages from the Bible – for more information pleases contact. Paul Harper 443369 Mick Thomas 442435
Monday 30 September 10:30 AM – 11.45 4 Vicarage Lawns C-St-M
Monday 14 October 10:30 AM – 11.45 4 Vicarage Lawns C-St-M
Monday 28 October 10:30 AM – 11.45 4 Vicarage Lawns C-St-M
Home Bible Study - (Coffee / tea available from 10.15) Bible study starts around 10:30am, finish about 11.45.
For this group of meetings in September & October we shall be using the home of Ann and Mick Thomas—phone (01823) 442435
Morning Prayer in the Benefice
Morning Prayer is held at 8.30 am at Creech Parish Church on Mondays and Wednesdays, at Thornfalcon on Tuesdays and at Ruishton on Thursdays. This is a short, said service where we pray for the needs of our churches, communities and the world. Anyone is welcome to join us at any of these services.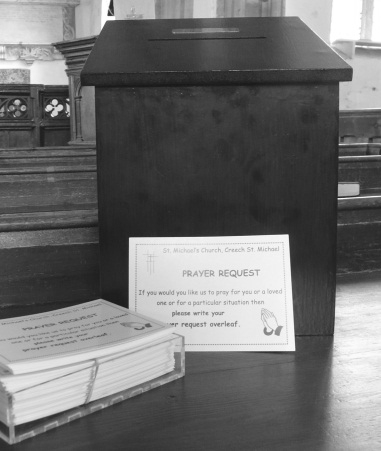 Prayer cards are available in St. Michael's Church.
If you would like a prayer said for someone or for a particular situation then please write the details on a card and place it in the locked box.
The prayers will be included in the next service of Holy Communion.