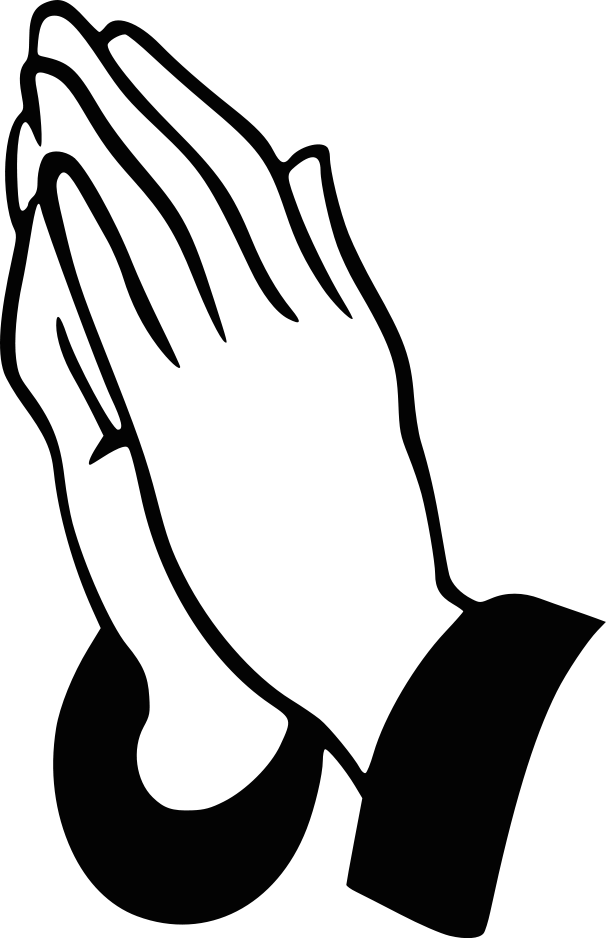 Please click here for the Prayer Diary for January.
CREECH ST MICHAEL PRIMARY SCHOOL PRAYER MEETING
The next prayer meeting for Creech Primary School will be on Thursday 10 January at 8.15 am in the school. This is for anyone interested in praying for the life of our school: teachers, parents, governors, church members. Last time there were about 12 of us there, and it was a really good time together. (Please note that I won't therefore be able to lead Morning Prayer at Ruishton that Thursday morning).
Home Study Group
Individual characters involved in the Easter story
In January we look at being part of the passion story, the series is titled The Nail and looks at the events leading up to Easter through the eyes of different individuals closely involved in the events.
We invite you to join this relaxed friendly group - for more information pleases contact. Mick Thomas 442435
Monday, January 14 10:30 AM – 11.45 4 Vicarage Lawns C-St-M
Monday, January 28 10:30 AM – 11.45 4 Vicarage Lawns C-St-M
Coffee / tea available from 10.15. Bible study starts around 10:30am finish about 11.45.
For this group of meetings leading up to Easter our venue is at the home of Ann and Mick Thomas 4 Vicarage Lawns, Creech St Michael phone 442435
Lifts are available
Mick Thomas
NEW LENT COURSE 2019 – THE BIBLE COURSE
Would you like to read the Bible with more knowledge and understanding? Have you tried reading the Bible and found it difficult to get going, or keep going, especially through some of the challenging books eg in the Old Testament! Have you tried starting in Genesis and then got a bit unstuck in Numbers? Well, help is at hand.
In Lent this year, we are going to be putting on a new course from the Bible Society called The Bible Course. This is aimed at anyone who would like to understand the Bible better, whether you have been reading it and found it challenging (as we all do sometimes) or whether you would like to get going but not sure of how to get started or the context. The course lasts for eight sessions, and covers the different kinds of literature in the Bible, and looks at the big picture or the big story of the Bible and how the different books are part of that.
This year, we are planning to join together with members of the different churches in our local ministry group. We are going to offer two groups between us: an evening group at Creech, and a daytime group in West Monkton. Because this is an eight week course, and because Easter is later than usual this year, we are going to start on Wednesday 20 February at 7.30 pm at Creech church meeting room or Thursday 21 February at 2.15 pm at the Kingston St. Mary vicarage, Taunton, TA2 8HW.
There will be sign-up sheets in our churches in January, as we would like to know how many people are interested. There will be a handbook to go with the course, which costs £5.00, so we need to know how many to order. During the session, there will be some teaching from a DVD, some group discussion as well as time for you to think and pray.
If you would like to know more about the course, please look on the Bible Society website: www.biblesociety.org.uk. You can also book your place by contacting myself, or Yvonne in the office.
Rebecca Harris
Morning Prayer in the Benefice
Morning Prayer is held at 8.30 am at Creech Parish Church on Mondays and Wednesdays, at Thornfalcon on Tuesdays and at Ruishton on Thursdays. This is a short, said service where we pray for the needs of our churches, communities and the world. Anyone is welcome to join us at any of these services.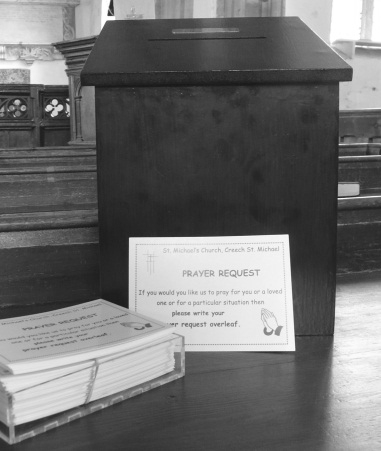 Prayer cards are available in St. Michael's Church.
If you would like a prayer said for someone or for a particular situation then please write the details on a card and place it in the locked box.
The prayers will be included in the next service of Holy Communion.